Das im März 2022 erscheinende RPG "The Cruel King and the Great Hero" präsentiert sich ein wenig im neuen Gameplay-Trailer. Die Geschichte dreht sich um das junge Mädchen "Yuu", die sich auf ein Abenteuer begibt, um eine große Heldin zu werden.
Stets an ihrer Seite ist das furchterregende Biest, das auch als der Cruel King bekannt ist. Das Monster führt und beschützt Yuu. Doch ihr friedfertiges Leben wird bedroht, als die Wahrheit über die Vergangenheit des Drachenkönigs ans Licht kommt. Neben einer Geschichte über Freundschaft, Heldentum und dunkle Geheimnisse, erkunden Spieler Schauplätze, überwinden Monster und entschlüsseln Rätsel.
NIS America und Entwicklerstudio Nippon Ichi Software veröffentlichen "The Cruel King and the Great Hero" am 4. März 2022 für Nintendo Switch und PlayStation 4. Es wird auch eine Storybook Edition im Handel geben (Switch und PS4), die ein Adventures-of-the-Great-Hero"-Hardcover-Art-Book, den "Scores-of-Bravery"-Digital-Soundtrack sowie ein Great-Hero-Plüschi (ca. 15 cm groß) und eine Sammlerbox umfasst.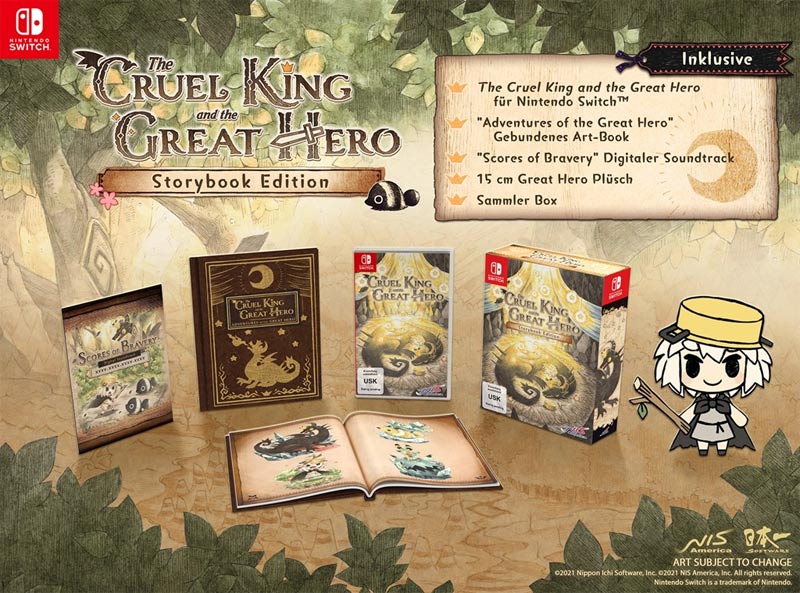 Die Webseite von "The Cruel King and the Great Hero" findet ihr hier: KLICK!
Quelle: Pressemitteilung