Heute erscheint die erste Erweiterung für das Fantasy-Strategiespiel "Age of Wonders 4". Das Addon trägt den Namen "Dragon Dawn" und erweitert das Gameplay um einen eigenen Anführertyp, ein physisches Erscheinungsbild für Fraktionen, mehr Tomes of Magic und sogar ein neues Reich.
"Dragon Dawn" ist ab sofort zu einem empfohlenen Verkaufspreis von 9,99 Euro auf PC, Xbox Series X/S und PlayStation 5 erhältlich. Spieler, die die Premium Edition von "Age of Wonders 4" oder den Expansion Pass erworben haben, erhalten "Dragon Dawn" ohne zusätzliche Kosten.
Paradox Interactive und Triumph Studios belgeiten die Veröffentlichung mit einem neuen Update. Das Update heißt "Wyvern" und ist kostenlos verfügbar. Es beinhaltet eine Reihe von Updates, Quality of Life-Verbesserungen und Änderungen an der Spielbalance, die auf dem Feedback der Spieler basieren.
Paradox Interactive und Triumph Studios enthüllten außerdem eine Roadmap mit kostenlosen Updates, die bis zum Ende des Jahres veröffentlicht werden. Basierend auf dem Feedback der Community verbessern diese Änderungen die Quality of Life, den Multiplayer, die Balance, die Gegner-KI und mehr.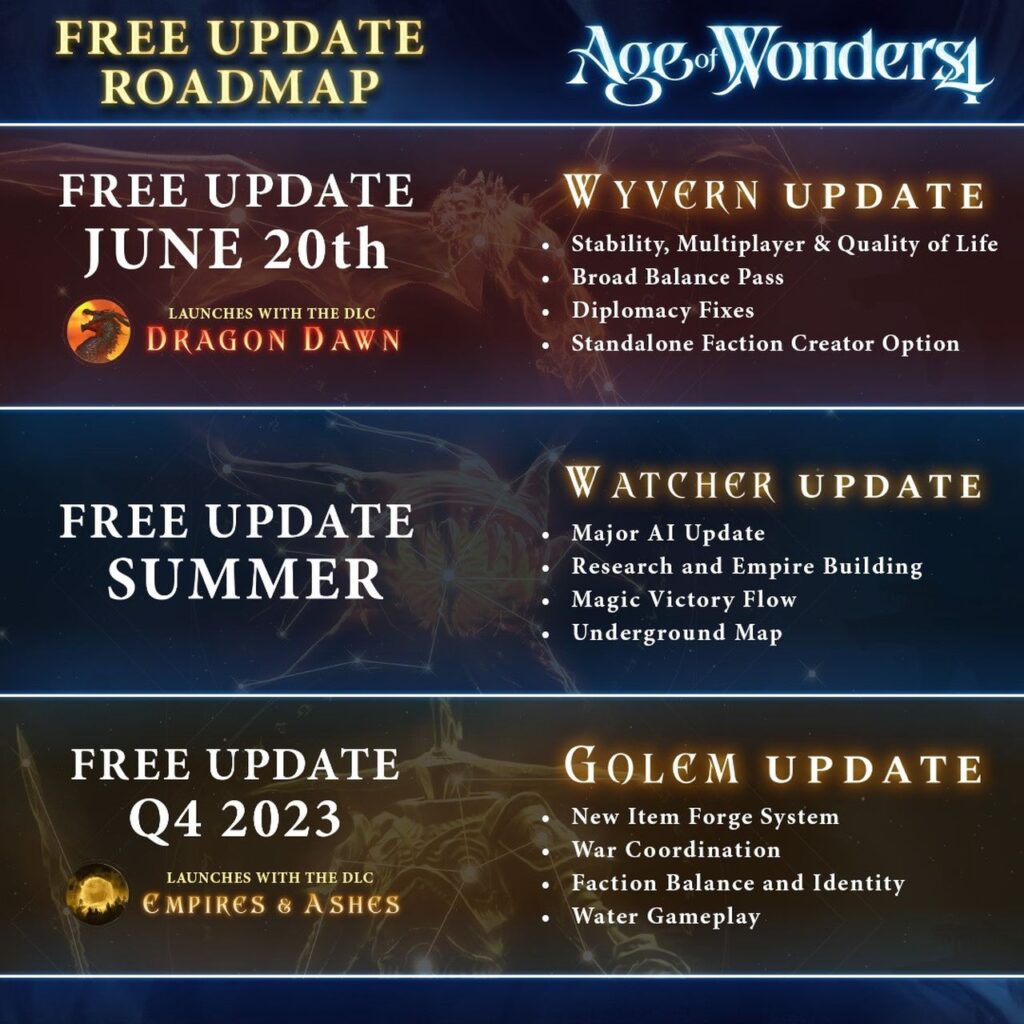 Hier gibt es die Webseite zum Spiel: KLICK! Ein paar weitere Informationen über kommende Inhalte gibt es auch hier bei uns: KLICK! Die Steam-Seite des Spiels gibt es hier: KLICK!
Quelle: Pressemitteilung