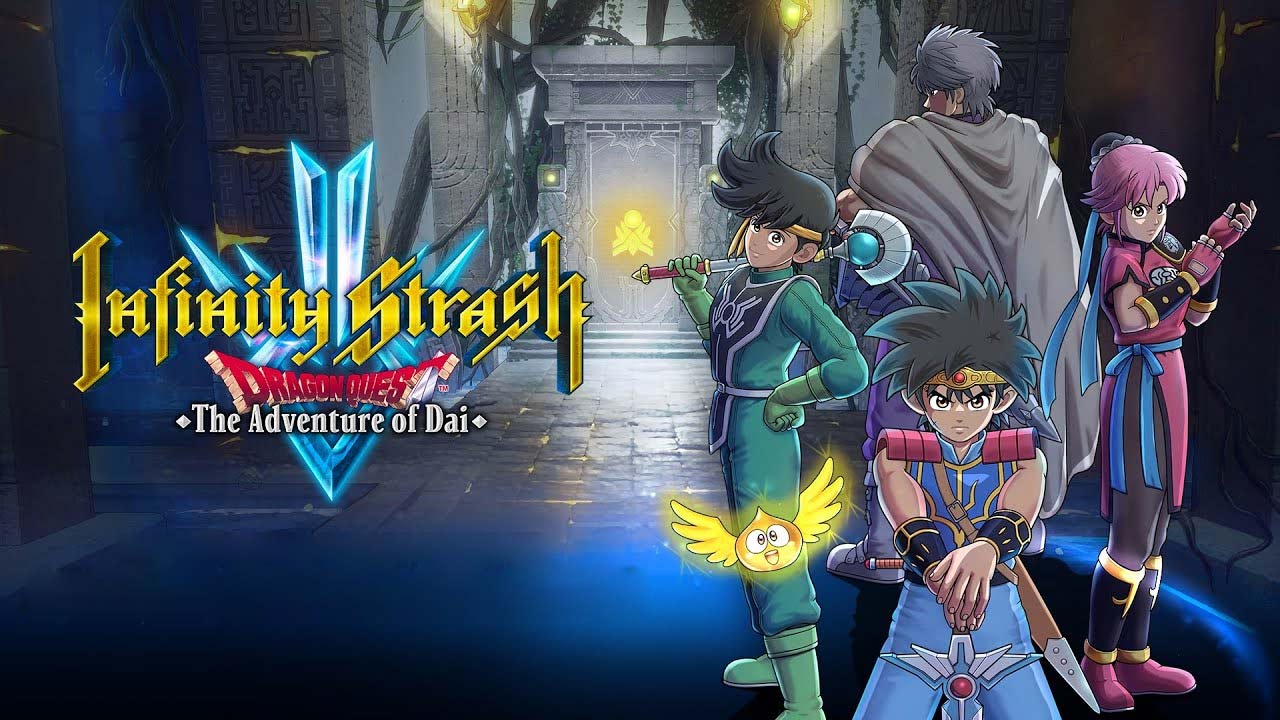 "Infinity Strash: Dragon Quest The Adventure of Dai" ist eine Mischung aus Anime und Action-Gameplay. Es bietet die Geschichte der Anime-Series "The Adventure of Dai" und soll dem Zeichenstil der Anime- und Manga-Serie treu bleiben.
Wie jetzt Square Enix bekannt gab, erscheint das Spiel am 28. September 2023 für PC (Steam und Microsoft Store), Nintendo Switch, Xbox Series X//S, PlayStation 4 und PlayStation 5. Vorbesteller erhalten Dais Spezialkleidung "Legendärer Lichtbringer" und die Bund-Erinnerung "Des Lichtbringers Hauslehrer".
Die Digital Deluxe Edition von "Infinity Strash: Dragon Quest The Adventure of Dai"enthält das vollständige Spiel sowie die folgenden Bonusgegenstände:
Popps Spezialkleidung "Legendärer Magier"
Maams Spezialkleidung "Legendäre Kampfmönchin" und "Legendäre Kampfkünstlerin"
Hyunckels Spezialkleidung "Legendärer Schwertkämpfer" und "Legendärer Krieger"
Spieler werden in dem Action-RPG zwei Modi zur Auswahl haben. Während der Story-Modus einen klassischen Story-Verlauf bietet, können Spieler im "Tempel der Erinnerungen"-Modus ein sich veränderndes Labyrinth bestreiten, das sich bei jedem Durchspielen anpasst. Indem verschiedene Monster im Labyrinth besiegt werden, kann man Belohnungen erhalten, die dabei helfen, die starken Gegner zu besiegen, die im Inneren des Tempels lauern.
Zudem können Spieler seltene Accessoires sammeln und ausrüsten, die als Bund-Erinnerungen bekannt sind und die Fähigkeiten und Werte des jeweiligen Charakters weiter verbessern. Außerdem werden jedes Mal, wenn eine Bund-Erinnerung freigeschaltet wird, Szenen aus dem Original-Manga gezeigt. Bund-Erinnerungen können auch durch die Erkundung des sich ständig verändernden Tempels der Erinnerungen weiter aufgewertet werden.
Die Webseite zu den "Dragon Quest"-Spielen gibt es hier: KLICK!
Quelle: Pressemitteilung