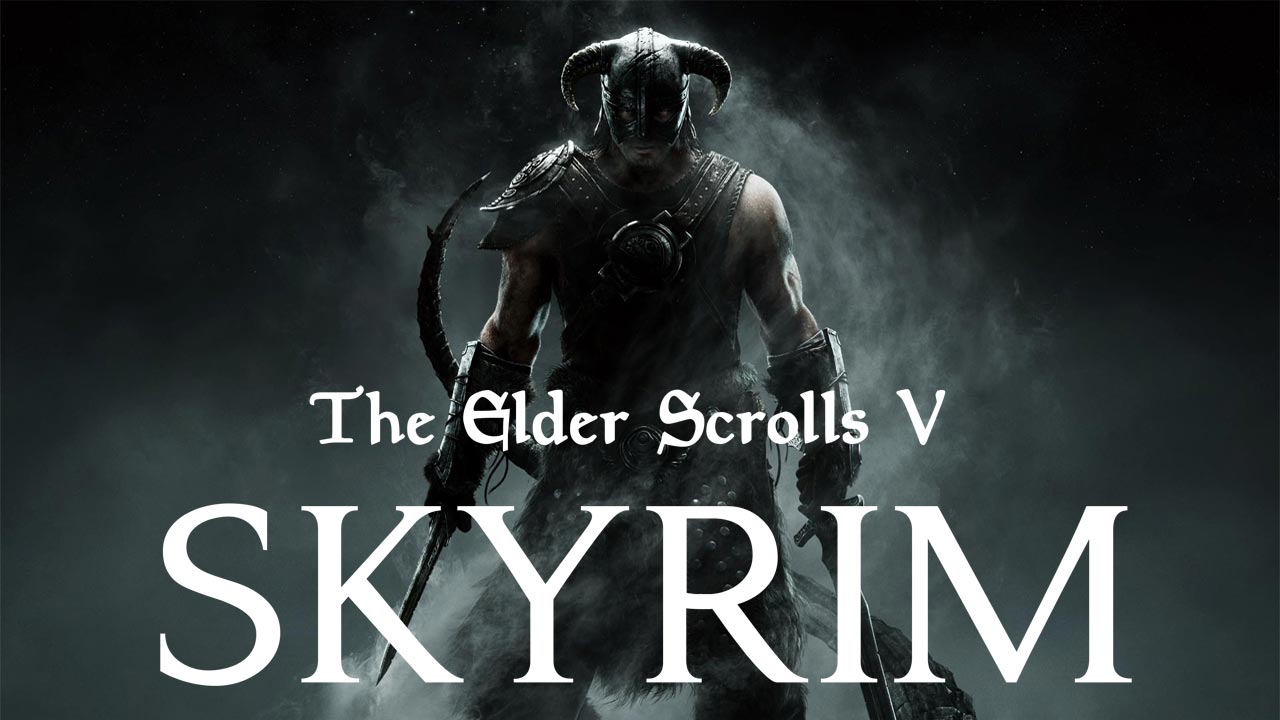 Das Plattenlabel Spacelab9 kündigte schon vor einiger Zeit an, dass der Soundtrack von "The Elder Scrolls V: Skyrim" auf Vinyl erscheinen wird. Das Unternehmen gab nun weitere Details zur nahenden Veröffentlichung bekannt.
Die Musikstücke stammen vom Komponisten Jeremy Soule, der auch an den Soundtracks von "The Elder Scrolls III: Morrowind", "The Elder Scrolls IV: Oblivion", "Guild Wars", "Neverwinter Nights" sowie "Star Wars: Knights of the Old Republic" gearbeitet hat.
Spacelab9 veröffentlicht in Zusammenarbeit mit Bethesda Softworks nun den 52 Track starken Soundtrack auf Vinyl. Die limitierte Edition namens "Dragonborn", die vier schwarz / weiß gesplatterte Vinyl enthält, kann ab Freitag, den 06. Oktober 2017, exklusiv über den Store von Bethesda sowie  Thinkgeek.com erworben werden.
Des Weitern wird die Erstpressung der Sammlung auf der vierten und finalen Vinyl (Seite H) ein sogenanntes "Etching" des Skyrim-Logos zu finden sein. Eine weitere limitierte Auflage der Vinyl-Collection wird es auf der New York Comic Con geben, die vom 05. Oktober 2017 – 08. Oktober 2017 stattfindet.
Die Trackliste:
Seite A
1. Dragonborn (3:56)
2. Awake (1:30)
3. From Past to Present (5:03)
4. Unbroken Road (6:21)
5. Ancient Stones (4:42)
6. The City Gates (3:45)
7. Silent Footsteps (2:50)
Seite B
8. Dragonsreach (2:19)
9. Tooth and Claw (1:47)
10. Under and Ancient Sun (3:35)
11. Death or Sovngarde (2:57)
12. Masser (6:04)
13. Distant Horizons (3:50)
14. Dawn (3:56)
15. The Jerall Mountains (3:15)
Seite C
16. Steel on Steel (1:41)
17. Secunda (2:03)
18. Imperial Throne (2:15)
19. Frostfall (3:22)
20. Night without Stars (0:41)
21. Into Darkness (2:50)
22. Kyne's Peace (3:47)
23. Unbound (1:32)
24. Far Horizons (5:28)
Seite D
25. A Winter's Tale (3:19)
26. The Bannered Mare (2:25)
27. The Streets of Whiterun (4:01)
28. One They Fear (3:08)
29. The White River (3:28)
30. Silence Unbroken (2:20)
31. Standing Stones (6:37)
Seite E
32. Beneath the Ice (4:12)
33. Tundra (3:46)
34. Journey's End (4:07)
35. Before the Storm (1:03)
36. A Chance Meeting (3:10)
37. Out of the Cold (3:01)
38. Around the Fire (3:09)
39. Shadows and Echoes (2:18)
Seite F
40. Caught off Guard (1:10)
41. Aurora (7:18)
42. Blood and Steel (2:09)
43. Towers and Shadows (2:21)
44. Seven Thousand Steps (1:05)
45. Solitude (2:10)
46. Watch the Skies (2:16)
47. The Gathering Storm (2:53)
48. Sky Above, Voice Within (3:56)
Seite G
49. Death in the Darkness (2:36)
50. Shattered Shields (2:38)
51. Sovngarde (3:33)
52. Wind Guide You (9:02)
Seite H
Ohne Lieder / Etching
Quelle: Spacelab9