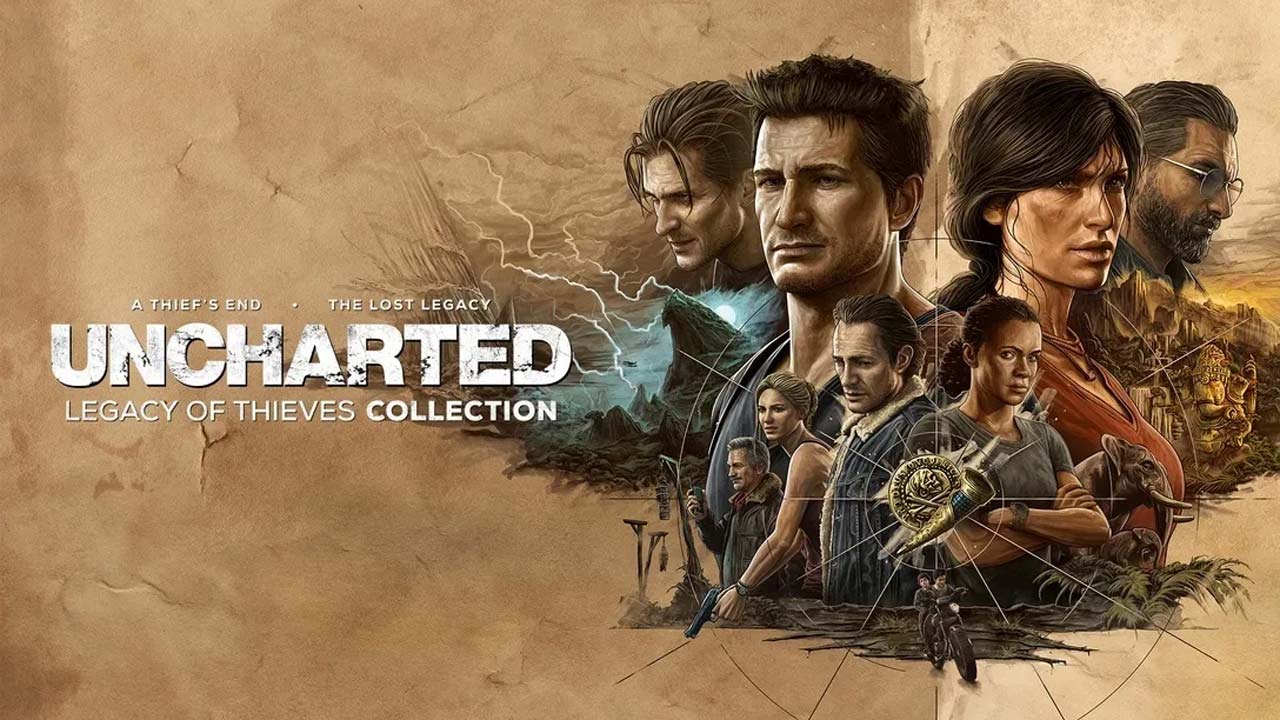 News
PC
PlayStation 5
Uncharted: Legacy of Thieves Collection für PC und PlayStation 5 angekündigt
"Uncharted: Legacy of Thieves Collection" ist ein Remaster-Paket, das "Uncharted 4: A Thief's End" und "Uncharted: The Lost Legacy" beinhaltet. Entwicklerstudio Naughty Dog wollen die Collection Anfang 2022 für die PlayStation 5 auf den Markt bringen. Eine Veröffentlichung der PC-Version, die bei Iron Galaxy entsteht, soll kurz danach folgen.
"Uncharted: The Lost Legacy " erschien 2017 für PlayStation 4 und führt euch nach Indien. Chloe und Nadine machen sich auf die Suche nach Ganeshas sagenumwobenen Stoßzahn. Das Video stellt euch zudem den Charakter und Gegenspieler Asav vor. Erst ist ruhiger, kalkulierender und rücksichtsloser Kriegstreiber, der einen Bürgerkrieg in der Region führt. Um zu verhindern, dass der Stoßzahn in die Hände von Asav fällt, werden Chloe und Nadine von kriegsgebeutelten Straßen, über die Berge Indiens bis in die Ruinen von Hoysala reisen.
2016 erfolgte die Veröffentlichung von "Uncharted 4: A Thief's End" (PS4). In der Geschichte des Spiels sind mehrere Jahre vergangen, seitdem Nathan Drake auf seinem letzten Abenteuer war. Doch nun wird er abermals in die Welt der Diebe gezwungen. Aus persönlichen Gründen reist Drake um den Globus, um eine historische Verschwörung rund um einen sagenumwobenen Piratenschatz aufzudecken.
Quelle: PlayStation Blog (siehe hier)